Writings, Audio, Video, Webinars, and much more
According to the philosophy of Yoga, the physical body is a manifestation of consciousness. It is a crystallization of karmic (behavioral) patterns created by the mind. The key to working with the body, therefore, is to understand the consciousness behind it, much of which lies outside our ordinary awareness.
read more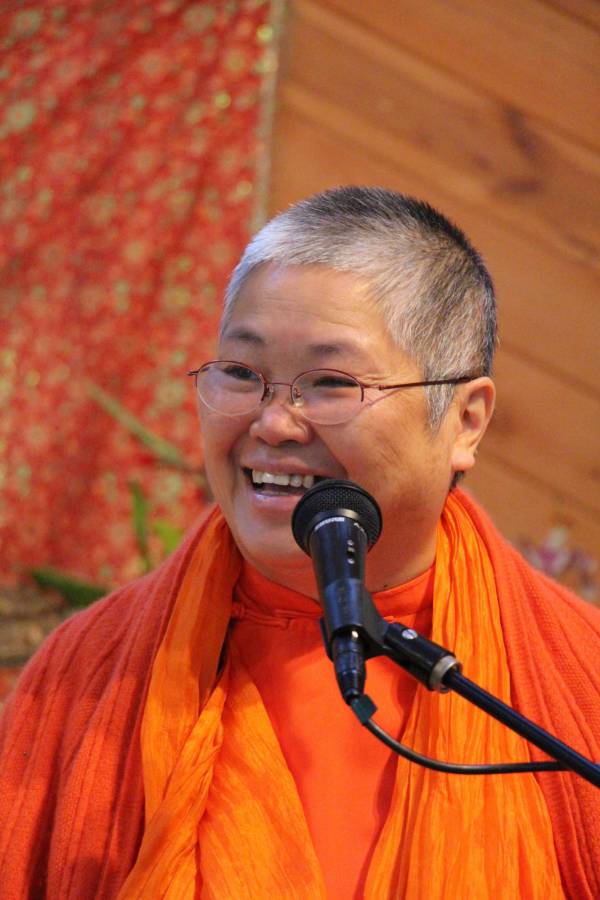 Swami Sitaramananda
Swami Sitaramananda is a senior disciple of Swami Vishnudevananda and acharya of the US West Coast centers and Ashram.  Swamiji is also the acharya of the Sivananda mission in Asia, especially in Vietnam, where she hails from.
Swami Sita met Swami Vishnudevananda at the Val Morin Yoga Camp in 1981 and had served in the headquarters ashram in Canada for 6 years before Swamiji sent her to many different centers and ashrams, notably San Francisco center in 1989 and from 1995 as full-time director of Sivananda Ashram Yoga Farm in Grass Valley, CA.
Swami Sitaramananda has taught many international Teachers' Training Courses in California, Vietnam, China, Taiwan and India.
Swamiji is the author of a Positive Thinking Manual, Essentials of Yoga Practice and Philosophy, (translated into Chinese, Japanese and Vietnamese) and Swamiji Said: A Collection of Teachings by Swami Vishnudevananda in His Own Words.  Swami Sita is responsible for the Vietnamese translation of The Completed Illustrated Book of Yoga by Swami Vishnudevananda.
A selection of Swamiji's audio lectures on Yoga Life, articles, and webinar presentations are available on this blog.
Subscribe to the Yoga Farm Newsletter for regular updates, articles, and upcoming events.